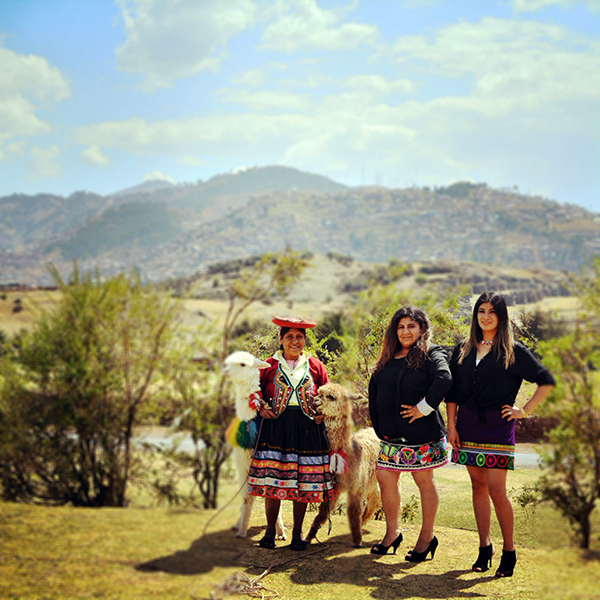 Machu Picchu Magico, We are a Travel Agency specialized in Adventure, Ecological, Mystic, Cultural and Experiential tourism; we also elaborate complete tourist packages, including the coast, mountains and jungle of Peru, all according to your expectations, with hotel accommodation of: 5, 4, 3 or 2 stars; We also cover domestic flights into of the tourist Packages with the following airlines: Latam Airlines, Avianca, Peruvian Airlines, LCPeru and Star Peru, as well as the rail routes in the most exclusive trains in Peru.
We have the best deals in the tourism industry, providing an exclusive grupal service or private service according to your requirement, with a warm and comfortable treatment making your stay in Peru very pleasant and unforgettable, being recognized by our passengers worldwide.
We go every day to the Inca citadel of Machu Picchu in groups or in private service according to your requirement, make your reservation in advance since only 2,500 entrance tickets are sold to Machupicchu per day.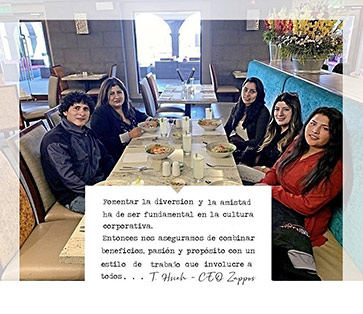 We are a purely Cusco company, we are governed by 3 precepts: Honesty, Work and Punctuality, guaranteeing an unforgettable and pleasant experience.
Our Achievements:
Lonly Planet
We have three Certificates of Excellence for two consecutive years: 2016, 2017 and 2018 granted by Tripadvisor, which is the largest travel website in the world that allows travelers to plan and enjoy the perfect trip through real comments from travelers who visit certain attractions tourism, hotels, restaurants, travel, services, etc.
Winners of the Luxury Travel Guide, GLOBAL AWARD 2016.
Recommended by Viajeros Unidos Argentina.
Recommended by the Lonly Planet Magazine.
Company data:
Commercial Name: Machu Picchu Magico
Address: Avenue Manco Capac  No. 318, Huanchaq - Cusco - Peru
Office Telephones: 0051949755958
Mobile: 0051-949755958 (24 hour service) /  0051-962363040
E-mails: machupicchumagico@hotmail.com / info@machupicchumagico.com
Social
Testimonials from our passengers:  Youtube / TRIPADVISOR
Whatsaap: +51-949755958 /   + 51-962363040
Skype: machupicchumagico
Our License
Dircetur Tourism License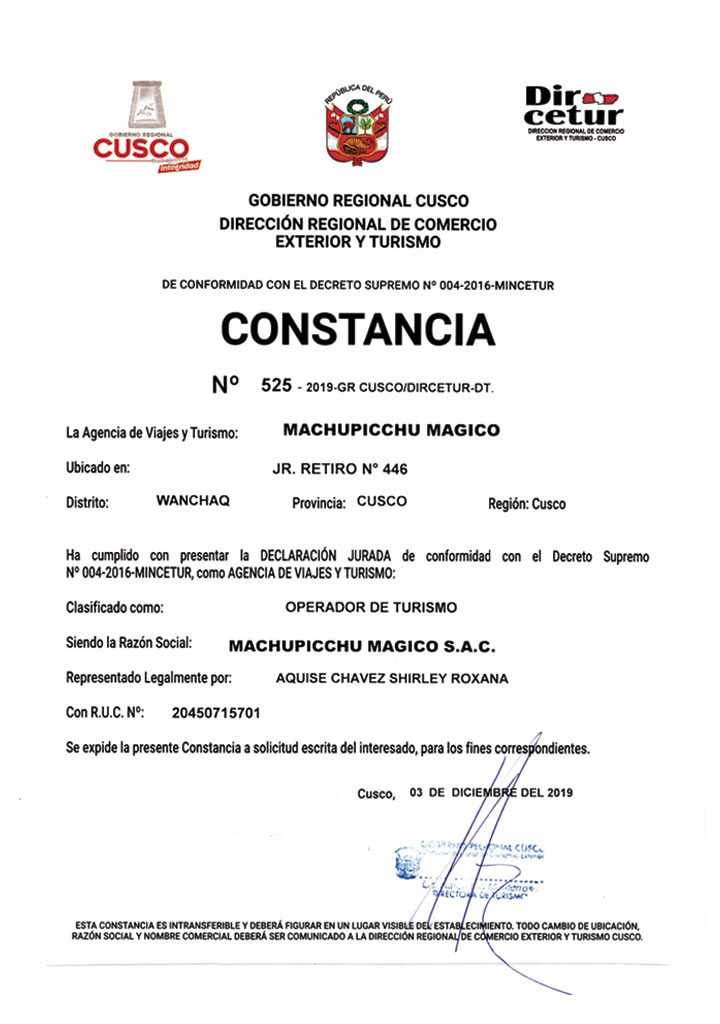 Taxs License Sunat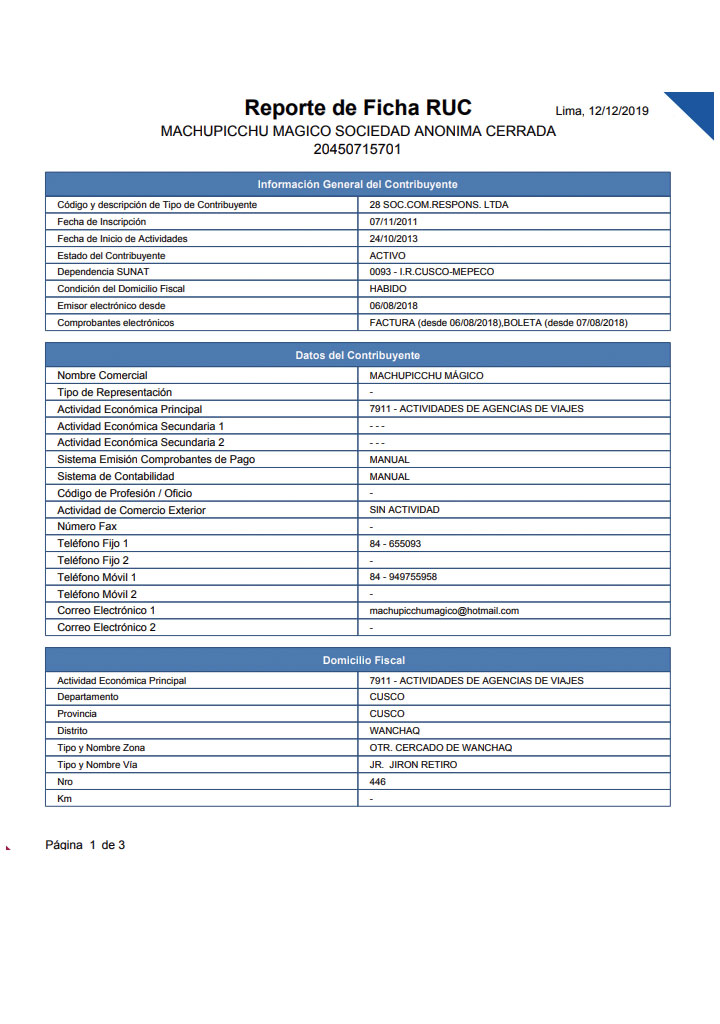 Licencia de Funcionamiento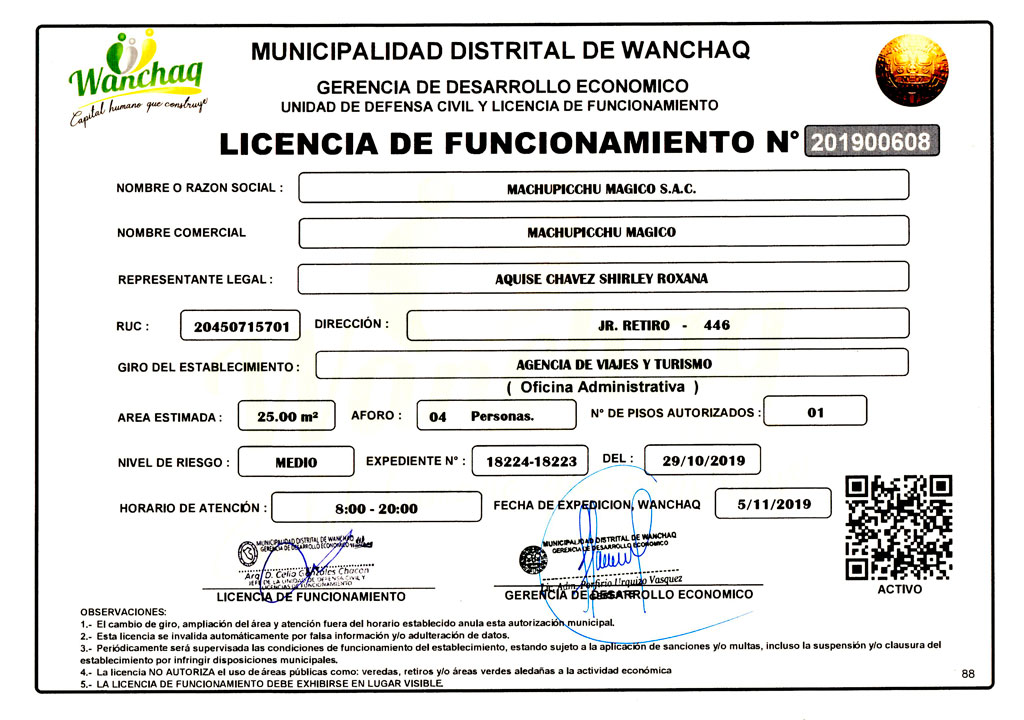 Find Us In