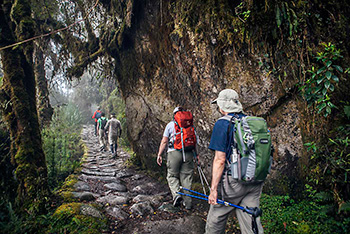 As every year, the old Inca Trail to Machupicchu at the end of January was closed by decision of the Deconcentrated Directorate of Culture of Cusco and the headquarters of the Historic Sanctuary of Machu Picchu, this due to the danger of landslides due to heavy rains in the sector and the maintenance it receives every year.
After an evaluation, cleaning and conservation process of the old Qhapaq Ñan, the authorities announced that the Inca Trail will be reopened for tourism as of March 16. Through a statement Culture Cusco informed tour operators, tourist guides and visitors in general, that the Inca Road Network will remain closed until March 15.
"This decision is taken to guarantee the health and safety of visitors to the Inca Trail of Machu Picchu, given the intense rainfall that is recorded in the area, which will last until March," the statement said.
He also mentions that maintenance work on Routes 1, 2, 3, 4 and 5 of the Inca Trail has been delayed precisely due to the rains, so it took 15 days to reopen the old road.